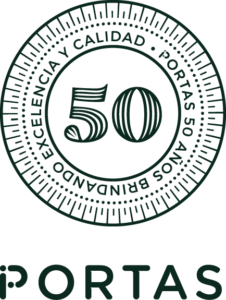 Consultora Portas S.A. was created in 1967 as a Customs Services firm, fulfilling the dream of Alberto Laureano Portas, its founder.
Since then, excellence, quality and commitment are the values ​​that guide all of our work.
In 1999 we began to be a Foreign Trade Consultant with a great differential value. We have an interdisciplinary group of professionals with extensive experience in this activity.
We have been dedicated to providing effective and tailored solutions for over 50 years. Our way of working has built trust among renowned national and international companies.
Our philosophy

We are aware of our clients' needs and work constantly with them to achieve their objectives.
We establish a personalized bond with our clients, based on commitment and professionalism.
We prioritize our clients' interests and anticipate needs using our own design methodologies for such purposes.
Our focus is on constantly growing and improving, both in the conception of work circuits and in their implementation.
SERVICES


Keeping and safeguarding of the official customs documentation.

Internal customs operations and correspondents.

Presentations for public bodies and private agencies related with foreign trade.

Design of administrative and logistical circuits related to foreign trade.

Training of executives and employees of our clients in the area of foreign trade.

Newsletters to clients with the latest news and information related to foreign trade.

Statistical reports by client and reports related to foreign trade.

Specialised softwares for transaction inquiries.

Hiring of national and international freightages.

Consulting services and contracting of insurance for goods.

Consulting services and guidance related to foreign trade negotiations. Export and import operations. Customs clearance. 

We have our own design system for administration and monitoring of customs operations.

We have developed an internal quality manual with procedures and operating instructions that perfectly detail our philosophy and work procedures.

We have a supplier evaluation system carried out by trained auditors.